White Room Studio is not your typical photo studio — it is a home for the extraordinary.
Need a way to safeguard your family's stories for generations to come?
Photography is how to do it, and White Room Studio is who to do it.
Located in a Peranakan shophouse, White Room Studio has over forty years of consolidated expertise. It prides itself on having a talented team. The aim is to explore using the natural environment to capture life and emotions.
Since it opened its doors in 2009, it has worked tirelessly to provide its clients with an opportunity to memorialize memories. More than 7,800 photoshoots later, White Room Studio has risen to become one of Singapore's most renowned photography studios. In fact, they have been voted as the Best of Singapore Portrait Photography Studio for the years 2017 to 2020.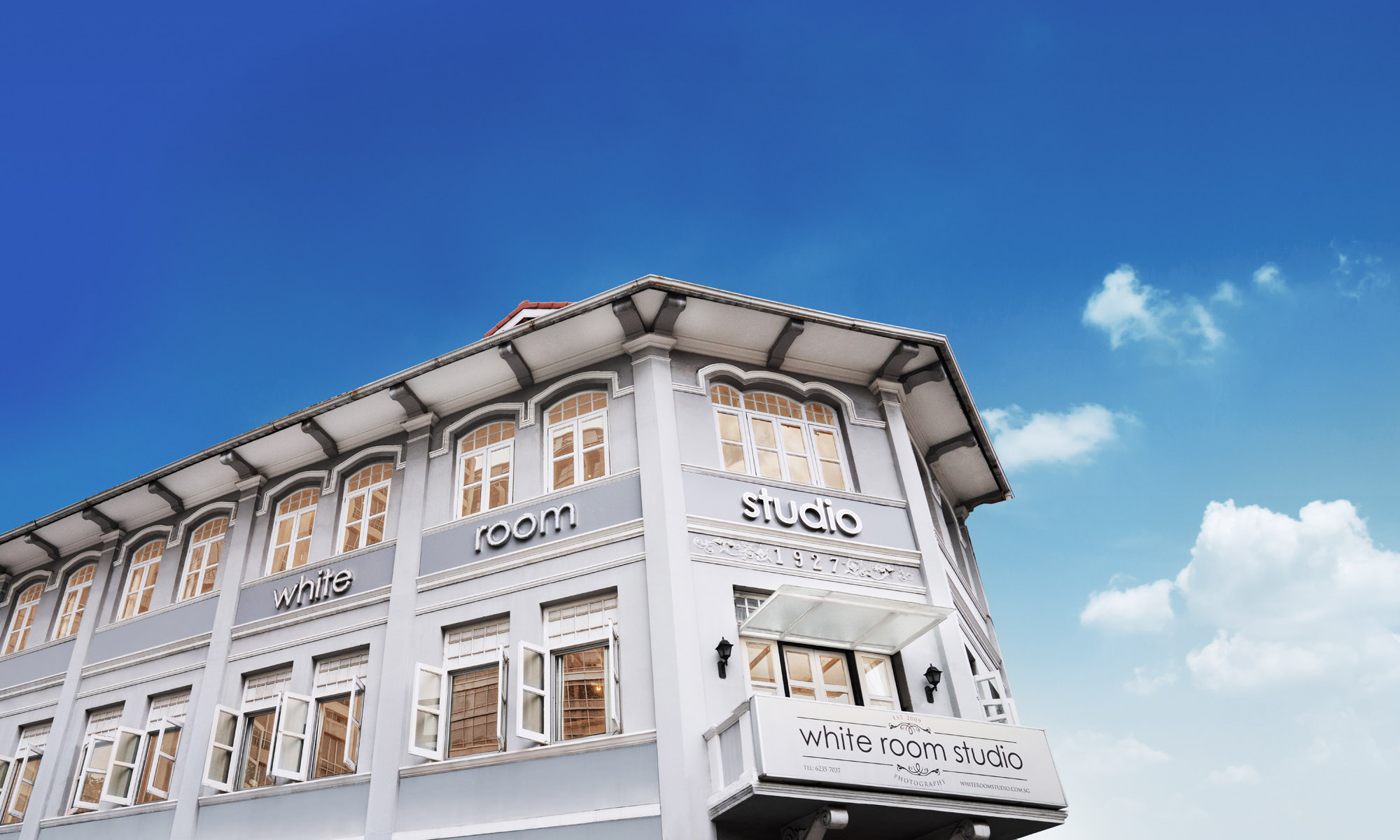 There are many reasons why White Room studio should be your first-pick photography studio. One of them is its ease of accessibility. Located along River Valley Road, you can easily access the studio by either private or public means. Regardless of how you get to the studio, you will get there relaxed and well-armed with smiles. With the abundance of natural lighting, there is also an atmosphere of warmth and nostalgia, which are all incorporated into your photos.
Today, the portrait industry is known to depend heavily on editing. White Room Studio instead seeks perfection in the natural. They encourage only slight posing and using very little or no props at all. That helps to highlight the uniqueness in each of their clients, setting them apart from the other photo studios.
White Room Studio is not just about capturing great pictures, but also about delivering quality service. After hours of editing and perfecting your images, the photographers will invite you back to have a private viewing of your photos!
White Room Team is Family
White Room is not just about delivering portraits, but also about creating an unforgettable experience for their clients. So you can be sure to get constant guidance throughout the process. They offer you professional support to ensure you get value for your money.
Before the actual photoshoot, you will have a consultation with the team. There, you can discuss what you want to achieve in your photos. Then they will be able to advise you on the best time to attend the shoot and talk you through the whole process.
Also, if you are wondering what to wear or how to get ready for the shoot, the team will have your back. They can give you suggestions on the little details, including choice of colors and clothes to personalize your photoshoot. All these come together to help you create exquisite portraits that you will treasure for a lifetime.
After the photoshoot, the onus is on the White Room team to carefully curate and enhance the precious moment they have captured for you and your dear to ensure you can see the images just as the photographer intended. As mentioned, a gallery room is prepared to specifically showcase all the photos taken so that you can pick your best. Of course, they will not let you do all the work. They will be there to offer you their professional advice on how to best manifest your ideas and desires.
The Photoshoot
White Room Studio will go above and beyond to make your photoshoot worth your while. Within the studio is a spacious private changing space with comfortable couches for you to relax.
One and a half hours of studio sessions will allow you and your dear ones to settle in and feel at home as you delight in some snacks. The White Room team takes care of delivering your stunning portraits while you will only need to relax, enjoy the photoshoot, and smile for the camera.
Pricing
White room Studio offers a variety of photography services which they have packaged to suit different needs and budgets. No matter which package you choose, it will include quality portraits and an unforgettable experience.
Here is a breakdown of the prices:
Pre-wedding/Bridal Photography: $550-$2100
Corporate Photography: $290-$350
Graduation Photography: $390-$730
Cake Smash Photography: $490
Newborn Photography: $450
Maternity Photography: $390
Pet Photography $390
Glamour Photography: $390
Couple Photography: $390
Family & Kids Photography: $390
*Do note that these prices are just estimates. For a more accurate quote, do message White Room Studio for enquiries.
White Room Studio comes highly recommended for anyone who wants to remember unforgettable memories forever. That is because White Room Studio celebrates your uniqueness without pushing you to conform to norms. By incorporating nature into your portraits, White Room brings out the real you and uses that to create the most stunning photos of you and your family or friends.
You can contact them by sending a personalized message and filling in your personal information on a form provided on their website here.
You can also opt to email them via [email protected] or call them on +65 6235 7037 or Whatsapp +65 8769 6003.